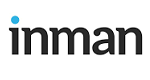 Top-ranked US agent reveals his secret sauce
Paul Hagey, Inman News, July 1, 2013
According to rankings compiled by Real Trends and The Wall Street Journal, Texas real estate broker Ben Caballero personally completed 2,267 deals in 2012, making him the nation's busiest individual agent. The next agent ranked had 661 transactions.
Which begs the question: How did Caballero complete more than three times the number of transactions of other top-producing U.S. agents?
Caballero was also at the top of the charts of the survey-based annual rankings with $668 million in 2012 sales volume. But he's not earning the same kind of commissions on those sales that traditional brokers do.
That's because homebuilders pay Caballero's Addison, Texas-based HomesUSA.com Inc. a flat fee per listing, allowing them to secure more non-agent-mediated home sales. Builders save money by reducing the listing-side commission, and get a streamlined way to monitor all their listings, Caballero said.
Caballero — who readers may recognize as the founder of the real estate syndication-focused nonprofit National Association of Real Estate Professionals (NAREP) — says he's developed a patent-pending computer system that allows him, and his employees, to quickly take the new listings of the nine Texas-based builders he works with and put them in local multiple listing services and send them to other sites like Zillow, Trulia and realtor.com. All leads are forwarded directly to the homebuilders.
"Our value proposition is accuracy and convenience" Caballero said.
His nine-employee firm can process a new listing and post it to an MLS and syndication sites in 13 minutes. Two employees review each listing a total of 10 times before it's sent to the MLS and syndication sites, he said.
The brokerage sends out a weekly listings report to builders every Friday at 8 a.m. that includes a breakdown of the builder's current listing inventory with MLS information associated with them that typically only the listing agent sees.
The firm, which also coordinates listing photography for some of the builders, does half of its business in the Dallas-Fort Worth area and the other half spread out among Houston, San Antonio and Austin, Texas, Caballero said. He said the firm is also licensed to do business in Los Angeles, Tampa and Orlando, Fla., but has yet to operate in those markets.
Caballero, who used to be a homebuilder himself, developed the Internet-based system in 2008 from a paper-based one he had before that. Between the emails, faxes and phone calls, he said, it became difficult to ensure accuracy. The Internet platform, with built-in validations and accuracy checks, solved those issues and allowed the firm to handle a higher volume, he said.
Caballero, who submitted his credentials to the Real Trends/Wall Street Journal rankings for the first time this year, says he would have topped the charts in other years, too, if he had submitted his sales records.
Want to challenge Caballero for the top spot in the rankings next year? Caballero says he has plans to license the platform to agents in other markets.