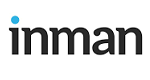 Thoughts from the Top: Ben Caballero
Marshall Darr, Inman News, February 15, 2016
The following interview of Ben Caballero of HomesUSA.com was originally posted on Inman News on February 15, 2016, as part of Inman's series of interviews of top producers in real estate.
Agent development and other great advice from a pro
Key Takeaways
Ben Caballero went through several years of trial and error before he thought he had a good handle on what he needed.
It's been Caballero's business approach and preference to identify underserved areas and to service them.
No one can do it all and do it well. To be successful, differentiate yourself by being an expert.
Odds are you've heard of Ben Caballero already. For the past three years, the Dallas-based broker has been ranked by REAL Trends and The Wall Street Journal as the nation's No. 1 real estate agent based on number of sales transactions and cumulative transaction value.
Caballero has a unique approach to real estate. He is a broker with decades of experience that makes extensive use of technology to serve his clients. He has assembled a team of IT developers to create the HomeUSA.com platform that allows him to provide unparalleled service to 43 home builder brands.
Caballero was gracious enough to sit down with us and discuss his development into the agent he is today, while taking the time to drop some advice for other agents looking to do the same.
You got into real estate very young, getting your broker's license at 21. What was it that initially drew you to real estate?
Both my parents were brokers, and for as long as I can remember that was just what I was going to be. I was always going to become a real estate broker.
How would you describe your first few years in the real estate industry?
I started out by founding one of the very first apartment rental services. While doing that, I built some apartments before moving into home building, and from there, after recognizing some inefficiencies, I eventually transitioned into the business I'm in now.
Could you explain a little bit about how you made the jump from that apartment rental service to your current work with builders?
It was a process. After a few years in the apartment rental business, I felt as though I knew enough about the industry to build some apartments myself.
So I did. I built a couple of small buildings, and in the process, I befriended a gentleman who was building apartments on a larger scale. He was also a homebuilder.
Eventually, we formed a small custom-home building company, and I spent a number of years building custom homes. For me it was a particularly difficult business, and in the 1980s when banks were charging 22 percent interest for construction loans, I decided it was time to do something else.
At the time, homebuilding was going through a particularly difficult period because new homebuyers couldn't sell their existing homes.
Soon after I closed down my homebuilding company, an ex-employee who was working for another volume homebuilder called to tell me his employer was offering a 7 percent commission to anybody who would facilitate the purchase of a new home by guaranteeing the sale of a buyer's existing home.
I spoke with the builder, and after some careful consideration I started providing a guaranteed buyout program. The way it worked is I would guarantee the sale of a new homebuyer's existing home, and if it didn't sell by the time the new home was completed, I would buy it at a previously negotiated price.
While I was doing that, I noticed builders were listing their homes in the Multiple Listing Service (MLS) in an inconsistent and disorganized manner. So I began offering to list new homes in the MLS for my builder clients.
This turned into an opportunity that was very difficult to manage because builders were sending listing information via faxes, emails and phone calls — making it very difficult to keep everything organized while dealing with any kind of volume.
That confusion prompted me to develop an Internet platform to manage the process. The Internet was coming into maturity, and builders began installing computers in their sales offices.
I figured it wouldn't be long before they would all be online — and a Web-based solution would be viable — so I began working on my idea. The first iteration was launched in 2007, and I was finally able to collect the information efficiently.
Now my platform allows me to collect data without having to take phone calls, emails or faxes. Everything's done online, nothing is lost, everything is time-stamped to a fraction of a second and my clients are happy.
How did you go about building your platform? Most brokers I've encountered aren't so intimately involved with technology.
Well, when I first had the idea, I barely knew what a Web browser was, much less how to go about developing Web-based software. But I just kept trying, and I went through several years of trial and error before I felt I had a good handle on what I needed.
I hired some excellent people, but even then we had three iterations before we finally achieved a product good enough that we felt was truly worthy of being out there.
Even now, we are constantly refining and adding to the platform. By using technology to automate many of the processes, my relatively small staff handles a high volume with great efficiency and accuracy.
How was it that, while you were focused on doing something this unique and forward-thinking, you managed to keep the faith through those three initial versions?
There were definitely a few dark years. It was a struggle putting a team together to create something without a precedent to follow. Getting a functional product was just part of the problem because then I had to sell it to builders who were not exactly early adopters. But I saw builders installing computers in their sales centers, and I knew my timing was right and that realization helped to keep me going.
From this initial platform you put out for builders, how would you say your offerings have evolved over the years?
I now offer about 40 different individual services to builders. And essentially, what we offer them is a comprehensive Realtor strategy, not just an MLS listing service.
The bottom line is that our builder clients save anywhere from 15 to 40 days in marketing time. I've spent considerable time studying our impact year after year, and it's clear we save builders a substantial amount of time and money.
Builders have many marketing channels to reach consumers, but they have very limited channels to reach Realtors. HomesUSA.com provides builders with the most comprehensive, most effective and least expensive Realtor marketing channel available.
How did you grow into to the list of those 40 services you offer currently?
It came from interactions with my customers. I invite their feedback, and they are not bashful or shy about telling me what they would like. It's a joint effort.
I'll think of something that I believe will really be great for them, and I'll put it out there. Sometimes it's accepted, and sometimes it's not.
For example, I thought it would be helpful if we gave our customers the ability to create flyers from the MLS data that we already had in our system.
I thought it was a no-brainer, but I didn't get much buy-in, because they already had ways of doing it themselves, and it was working for them, and that's the way they wanted to do it.
More and more agents are turning to technology to become more efficient. Do you see that trend continuing? And do you imagine the standard real estate agent is going to have to get more technical to keep up?
Yes, 100 percent, the real estate industry is experiencing a technological revolution. Matters will always exist for which agents are needed, but agents can increase their production and their income if they strategically embrace technology. I have no doubts on this point.
In the past few years, you have continued this trend of closing an astronomical amount of real estate. Do you have any plans to keep that
going and increase it for next year?
Yes, we do. Last year, I saw a good increase in listings, and as more builders adopted our platform and the market continued improve, I expect to see a sizable increase in business.
The platform is fully scalable, and I'm always looking for opportunities to expand into other markets. Currently we're talking to several national builders about integrating all of their divisions into our platform.
Many builders don't realize that a better way exists to manage their inventory listings. As they become aware of everything my company offers, they realize what they are missing. When we have the opportunity to present the platform, it typically sells itself.
Throughout your career, you've done well by finding a particular niche. Would you recommend that the standard Realtor follow a similar path of differentiation?
It's been my business approach and preference to identify underserved areas and to service them. Yet, many highly successful Realtors choose to go in another direction and become very successful.
If you weren't working on this platform for builders, where would you be focusing your business? Do you have any side plans you're interested in?
Yes. I am working on a project now. It's a discounted commission brokerage concept. Technology has allowed consumers to do a lot of the legwork that Realtors have done in the past, and I firmly believe that consumers should benefit from the work they do.
But consumers can only do so much, they will always need an agent for the things they can't do. Buying a home isn't like taking an Uber ride.
Any last advice for some of those newer agents, just starting out their career?
Yes. I get asked this question from time to time, and my advice is pretty simple, really. Answer your phone, return your emails and specialize.
Could you go in a little bit deeper on specialize?
The real estate industry has a lot of pieces to it. There is residential, commercial and farm and ranch. In residential, there are first-time buyers, luxury, senior living and multifamily. In commercial there is retail, industrial, office, apartments, hotels and more.
Under each there are opportunities to specialize in working with buyers or sellers with leasing, management or sales. Add up the variety of options, and you'll see there are many opportunities in which to specialize.
In each, I've seen some tremendous successes. You have to determine what would be a good fit for you — given your background, knowledge, experience and culture — and specialize in it.
For example, if you were raised in a rural area, you already have some knowledge and probably even some contacts in the ranching or agricultural industry, so you have a great head start on probably 99 percent of all the other agents when it comes to representing buyers and sellers of farms and ranches.
Specialization is something I very much encourage agents to explore. Agents can survive by taking a generalized approach to real estate, but they can truly excel by finding what they do best and what they're most interested in and developing a real estate career around that.
Just look around and see [the] big names in the business, and you'll see that in most cases, if not all, they've specialized. It's like that in all industries.
The mechanic that works on your car's engine will not work on your transmission or repair a fender. In home building there are 22 different trades. No one can do it all and do it well. Differentiate yourself by being an expert.