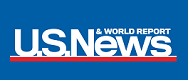 5 Things to Do Now Before Selling Your House in Austin This Spring
Take care of these projects now in order to sell fast in the sizzling spring buying season.
Mandy Ellis, U.S. News, January 16, 2017
With Austin, Texas ' hottest real estate season rapidly approaching, sellers need to start getting their homes ready now. From decluttering and staging to landscaping, owners who complete their to-do lists well ahead of time have the best shot at a quick sell come spring.
"Springtime is the best time to sell a home. When you have a few months to prepare and do the due diligence, that's a great luxury," explains Ben Caballero, CEO and president of HomesUSA.com.
To help you prepare for a spring sale, U.S. News spoke with some of Austin's top real estate agents, as identified by OpenHouse Realty, a real estate technology company (and a U.S. News partner), about what you should tackle now.
Find the right experienced agent.
Before you spend a dime prepping to sell, you need to hire a veteran agent who can point you in the correct direction and make you feel comfortable with your decisions. Once the agent has created a to-do list with you, get his or her recommendations for a stager, photographer and other vendors to avoid spending more cash than necessary.
"No. 1 is work with an expert agent who does a lot of work in your neighborhood. Every neighborhood has nuances in terms of pricing and the market, so it's important to work with someone who knows the area," says Hilary Herrin, Realtor and listing agent for Mueller Silent Market.
Speak with a stager.
Herrin and Caballero agree that speaking to a stager, or an agent who's an excellent stager, as early as possible is a must. That way, you know what needs to be done and how long each task takes, which can help you prioritize and complete your to-do list.
Once you've finished the staging process, which could take a few months, wait until you're ready to list to have the photography appointment. You want your home in the best possible, and most accurate, condition for the listing photos.
Make necessary home repairs.
If home maintenance items aren't taken care of ahead of time, they'll surface during the inspection and slow the closing process. Because you're thinking about what needs to be done now, you can find the right vendors, grab good prices and eliminate the stress of time constraints.
"If you know your dishwasher isn't working, or a mechanical issue, like your air conditioner, isn't up to par, get that done because you're going to have to do it anyways," Caballero says. "You have to be ready for prime time when the home goes on the market because you get your best traffic within the first two weeks."
Herrin says some of her clients chip away at their list a little bit at a time to make it manageable, while others complete the process in as little as a week. Cosmetic fixes like new carpet and paint should be done close to putting your home on the market because you want them as new as possible.
Declutter and depersonalize.
"Decluttering and staging are No. 1 in terms of getting top dollar for your house. If you're going to move anyways, you might as well start packing up and getting boxes out of the house," Herrin says. "You want people to see the house, not your stuff, and making sure your house is showing the best it can is literally money in your pocket."
As a seller, you should look at your home as a commodity that will be competing with other homes and detach from it. Although you might feel an emotional connection to your property, a buyer may find it hard to walk around in, due to extra furniture, or be distracted by excessive personal photos or knickknacks.
To make the home as appealing as possible, Caballero says less is more. He recommends depersonalizing by storing, selling or giving away things you don't need. He also says visiting a model home can help you understand what depersonalizing looks like – there won't be any additional furniture, photos or pieces that detract from the home's beauty.
Work on repairing the exterior.
Thinking about landscaping and curb appeal in advance can help you put your best foot forward come spring. "Exterior items like roof, sprinkler, concrete and fence repair, and landscaping such as tree trimming, are things you should get done now because they're time-consuming, weather-dependent tasks. Those vendors also have less work to do in winter, and you can probably get a better price," Caballero says.
Working on home tasks early not only helps you have your choice of vendors, but because of the lower demand, you'll have an easier time scheduling service and negotiating project price. And if you listen to your landscaper's advice about maintenance, your updates will stay fresh and provide great curb appeal when your house goes on the market.