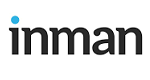 Ben Caballero Wins 2013 Most Innovative Real Estate Agent Award
Announcing: 2013 Innovator Awards winners
Inman News announced winners of the 2013 Innovator Awards during the Real Estate Connect conference.
The awards, created in 1997, honor real estate companies, technologies, services and individuals who have propelled the real estate industry forward by improving the real estate transaction process for both consumers and real estate professionals.
Winners are selected by an Inman News review team after a reader nominations process. The review team considers the full list of nominees and may also consider other additions to this list. This year there were 55 finalists in eight categories.
Most Innovative Real Estate Agent: Ben Caballero
Texas real estate broker Ben Caballero completed 2,267 deals in 2012, making him the nation's busiest individual agent by far. What's his secret? Caballero says he's developed a patent-pending computer system that allows him, and his employees, to quickly take listings from nine homebuilders he works with and put them in local multiple listing services and send them to other sites like Zillow, Trulia and realtor.com. Homebuilders pay Caballero's Addison, Texas-based HomesUSA.com Inc. a flat fee per listing, and all leads are forwarded directly to the homebuilders. "Our value proposition is accuracy and convenience," Caballero says.